1 - Install the SmartLoadCell Android application on your device! (application will be shared at purchase, or can be downloaded from Support / Customer area with your unit sn and your pin code)
2 - Pair your SmartLoadCell with your device and connect
3 - Personalize your settings:
Choose measuring mode: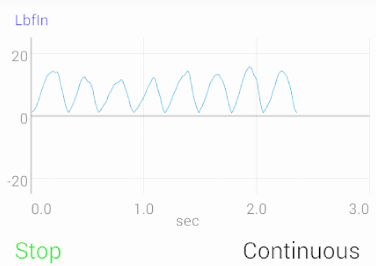 Continuous – records all measuring points from start to stop – Result: maximum value. This mode is ideal for monitoring longer procedures with several peaks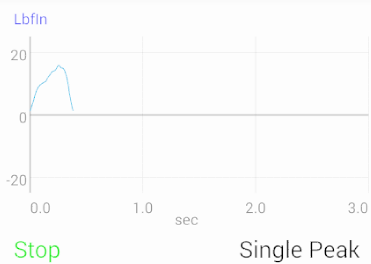 Single peak – Measurement stops automatic after the 1st peak. Result: maximum value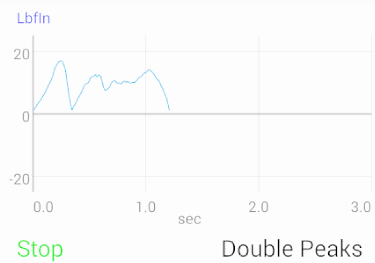 Double peaks – Measurement stops automatic after the 2nd peak. Results: Max1, Max2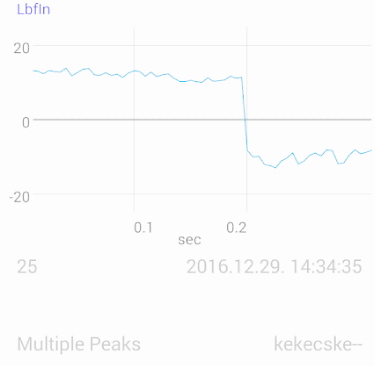 Multiple peaks – Records only the maximum values of the test cycles – 1 test cycle is represented by 1 point on the diagram. This test is generally used for testing hundreds of cycles
---
4 - Select measuring unit
5 - Set trigger level (the "start signal" of the measurement)
6 - If you need range checking, set high and low limits. (by 2-channel unit select the "primary" channel too)
7 - Set Y scale for the diagram's scaling
8 - Select sample rate (6,25 – 400 Hz)
9 - Set turn off time (SmartLoadCell automatic shut down after disconnecting)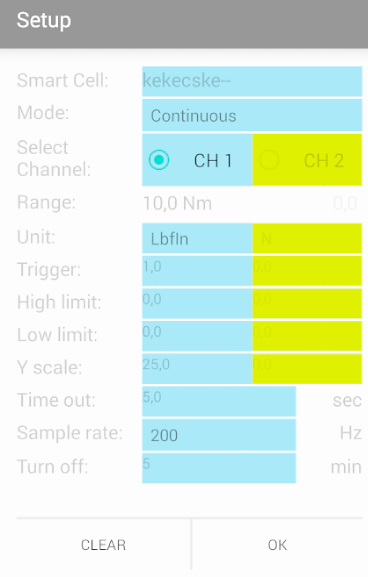 ---
Measurement can be started/stopped by tapping the diagram field on the display.
Enjoy the freedom of telemetry!
---
What to do with your results?
Add comments
Save
View from the history – diagram can be zoomed and scrolled
Send to pc on Bluetooth, wifi, mobile internet or USB cable
On the PC: the included data manager program can:
convert results to csv-file (excel compatible)
display the results with diagrams
make statistical analysis of the results
create report from the individual results or from the statistical analyses